As you enter college, you are probably wondering how difficult managing your finances will be. You have thought of the basics like developing a budget, tracking your expenses, and saving money when you can. What else is important to note?
For many students, the college years are when they get their first credit card or start using credit cards more frequently. It is great to use your card(s) to build credit, as long as you do so responsibly! Here is what you should be doing to utilize your credit cards wisely:
Pay on time. Paying your bill on time is one of the best ways to build good credit; you are showing lenders that you are reliable. If you are worried about forgetting to make a payment, most cards now have auto pay as an option. You can select paying the balance, minimum, or a different specified amount on the due date or any day of the month (just remember to pay before it is due if not on the due date). You can set it, forget it, and never worry that your bill is not paid! Many cards also offer a choice for payment due dates. If you have most bills due on the same day or near payday, it will probably be easier for you to remember to make those payments.
Pay off as much as you can. Highly responsible credit card users pay their balances in full each month. This avoids interest and fees, and again, demonstrates to lenders that you are reliable. If you cannot pay your statement in full, pay as much as you can afford to pay. When you shop, try to keep within your limits. Ask yourself if you could pay for this transaction in cash. If you do not have the money now, it is likely that you still will not have the money for it the next month, and your interest and overall balance will start to hike up. If you would like to build credit but do not want to get into debt, use your credit card for a common everyday expense already in your budget. For example, you can have a credit card you use to get gas for your car. At the end of the month, just pay off the balance. You are building credit and not losing money, since that is something that was built into your budget regardless.
Search for low fees and low interest rates. There are many cards out there with no annual fees. If you have to get a card with an annual fee, make sure the benefits of that specific card outweigh the cost of that fee. Also remember to compare interest rates on your cards, because the lower, the better. Some companies offer no interest for the first year, but do not let that encourage you to get yourself into debt, because interest will come into effect the next year. Be sure to read your cardholder agreement, as it will spell out possible fees and charges for you.
Look at your statement and log in online. The best way to be aware of your spending and check that everything is correct is to look at your statement each month or log in periodically online. In both places, you can see your transactions, available balance, etc. If you see a discrepancy, call the credit card company to discuss it. You may also be able to sign up for text or email alerts, payment reminders, etc. that can help you stay organized when it comes to your cards.
Check your credit score. Did a late payment affect your score? Is the percentage of your used credit too high? Many credit card companies let you view your credit score free, and even explain the components of your score. If you need to look beyond your credit card company to obtain your score, the easiest way is by visiting www.myFICO.com. From this site, you can request your FICO credit scores calculated by the three national credit reporting agencies (Equifax, Experian, and TransUnion). You can also visit each agency at www.equifax.com, www.experian.com, or www.transunion.com to request a copy of each report. For more information about factors affecting credit scores, click here.
Find a rewards card with perks you can use. Several credit cards offer cashback just for using the card! Some have a set percentage rate on all purchases, while others run monthly specials. For example, there is a card currently offering 2% cashback for any gas or restaurant purchases this month. Other themed cards may be beneficial to you as well. If you travel far to go home, take vacations often, or plan on studying abroad, you may like to look into travel rewards cards. You earn points as you spend with the card, and can later redeem those points for travel, or use them to cover a past travel-related purchase. Just remember to use those perks! For cashback cards, you can usually receive a check, gift card, or statement credit for all of the cashback you have earned.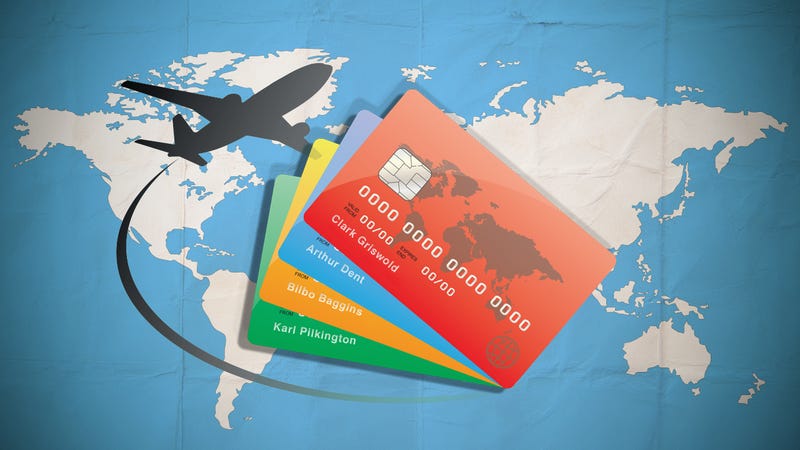 Building credit is important for your future. One day you may want to purchase a house or car, and do many other things that require a good credit score/credit history. Use those cards responsibly now, and your future self will thank you!