Leslie Charters, J.D. – Director, Student Legal Services
Think of us as legal insurance.
You hope you never need to visit our office, but when an unexpected legal issue arises we're here to help. Purdue's Student Legal Services office was created in September of 2013. Since that time we have assisted thousands of Purdue students through individual meetings and group presentations on a variety of legal topics.
Student Legal Services is a small office with currently one attorney (me!) serving all 40,000 undergraduate and graduate students at Purdue's West Lafayette campus. We are a free, confidential, advice-only service for all students focusing on nine areas of law: landlord/tenant disputes, criminal issues, power of attorney, traffic tickets, garnishment and collection matters, notary services, family law issues, name change, city or county ordinance violations, and small claims.
Even if a student has a legal issue that we do not cover, we will often assist the student by making a referral.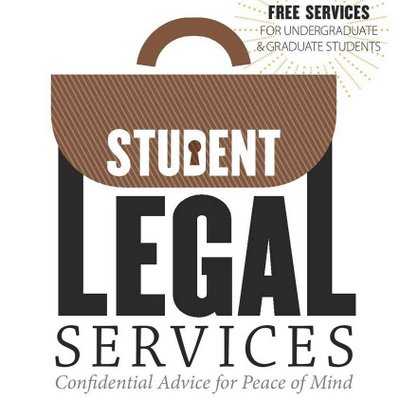 Because we operate as a small law office, we do not accept walk-ins. In addition, we cannot give legal advice over the phone or via email.
To set up an appointment, students must first fill out an intake form on our website. Then, our office will contact the student about scheduling the appointment.
Now that you know how to find us, let's address common issues I discuss with students and ways to avoid them:
A lease is a binding contract, so read it carefully. We are happy to review it with you before signing.
Negotiate! Sometimes there are terms in leases that are negotiable, but the landlord won't tell you that. To get a lease that benefits you, make sure the landlord knows you are considering other options. When meeting with your top-choice landlord, bring in other leases and compare them to the lease you would like to sign. If another landlord is willing to waive your security deposit, use that fact to your advantage and ask for it. Other examples of negotiable terms are subleasing fees, pet fees, parking, and all the other random (and sometimes ridiculous) fees that landlords like to hide in the fine print.
When you move into a rental unit, take photos and video of the condition the day you move in. Do the same thing when you move out. This way, if you are ever brought to court for allegedly damaging the apartment, you can prove the condition was the same or better when you moved out as it was when you moved in.
Choose your roommates wisely, especially if you are signing a joint lease. A roommate dispute is not going to get you out of a lease. In addition, if one roommate doesn't pay rent or damages the apartment, the other roommates can be held legally responsible.
If you are driving a vehicle in Indiana, you are required to be covered by a car insurance policy. Talk to an insurance agent to make sure you have at least minimum coverage.
If you come into contact with law enforcement, be respectful. If you don't agree with how an officer handles a situation, leave it to the courts to decide if the officer's actions were appropriate.
Were you arrested for minor consumption of alcohol, public intoxication, possession of marijuana/paraphernalia, or another misdemeanor offense? Save yourself lots of money by visiting our office before deciding to hire an attorney. We can walk you through the court process and provide referrals when necessary.
Keep us in mind the next time you think to yourself, "How can my landlord get away with this?" or "I can't believe I got arrested. Now what do I do?" Let our office provide peace of mind with a consultation and free advice.
Contact info:
Leslie Charters, J.D.
Director, Student Legal Services
Purdue University
(765) 494-7503
www.purdue.edu/sls